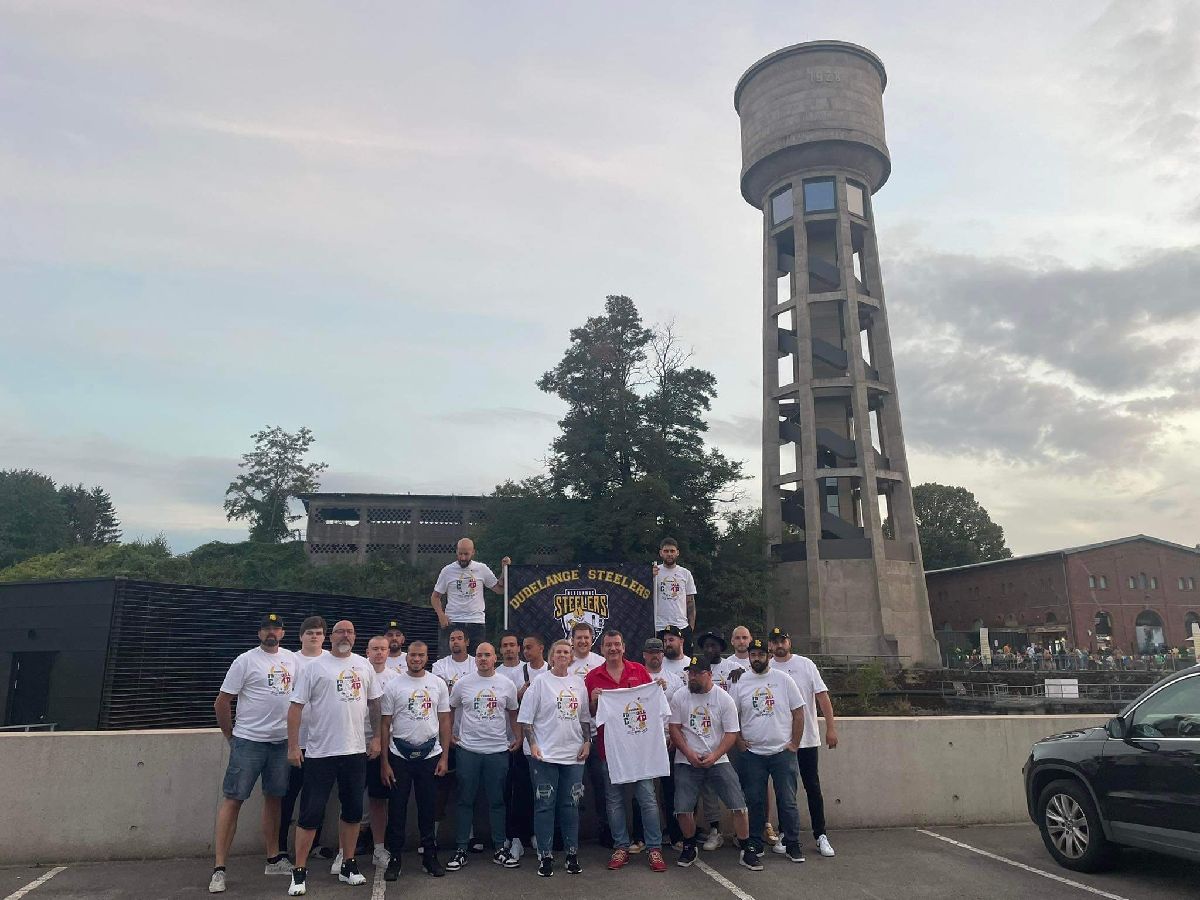 T-Shirt Handover with Amarcord
Steelers Training Camp - Verona
Today the Steelers are leaving for training camp in Verona!
To aid our efforts our brand new sponsor Restaurant
Amarcord
has helped provide us with a lovely set of new T-shirts for both our players and our hosts the Verona Redskins! Thank you very much to Christophe for your generous support! For those who don't know his restaurant makes exceptional food and even enough to feed a good linemen!